Reality Check
Submitted by Myndrunner on Sun, 01/31/2010 - 12:38.
Television Commentary
Sunday 10-11am
Sunday 3-4pm
Monday 9-10pm
Tuesday 11pm-Wednesday 12am
Friday 4-5pm
Saturday 3-4pm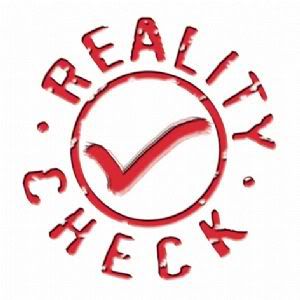 Slave to Survivor? In Awe of The Amazing Race? Boggled by the Bachelor or Big Brother? Here is your REALITY CHECK!
Join Deb and Myndrunner for a weekly dose of SPOILER HEAVY commentary on your favorite Reality Television shows. Keep your fanaticism in check with Reality Check!