Dawg River Road Trip Goes Down To The Crossroads and Ends Up In Hallelujahland
Submitted by admin on Fri, 04/13/2012 - 21:00.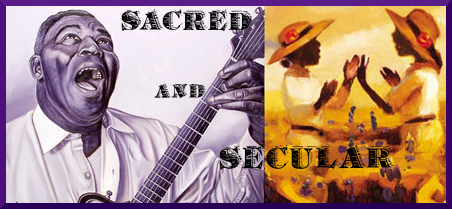 If CMT can do Crossroads then so can yer' Skipper! Tonight he starts out in deepest darkest Delta Land, takes a detour to Chicago and ends up in Hallelujahland playin' .. GOSPEL?
You read it right Road Trippers! The old scoundrel figured the wages of sin from last weeks show had left 'im in some deep Karmic Doodoo. So he figures he'd do that voodoo he do so well and try and tip the Karma scales back in his favor by workin' in some Gospel Sounds.
We ain't so sure that con worked, but there were some heavenly sounds heard on speakers and headsets around the globe. Take a listen and see for yourself!