Worster Week with Mark Day and Dave Della Terza
Submitted by admin on Tue, 07/10/2012 - 22:00.
Title: MyndJack Radio
Year: 2012
Length: 119:56 minutes (54.9 MB)
Format: Mono 44kHz 64Kbps (CBR)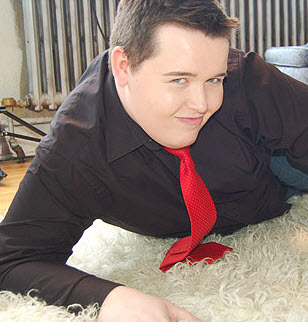 The Fluffy Newfie returns! Mark Day charms his way back to the MyndJack Radio Nation to share with us his blog about his alter ego Slutty Mary (The Diary of Mary) and his thoughts on the pop culture scene. Then, CEO of Vote for the Worst Dave Della Terza reunites with Deb and shares his total apathy towards American Idol and the oversaturated karaoke show genre. Would Adam Lambert make a good AI Judge, or will he only advise contestants on how to totally ruin your career before it starts?
Then, Dave and Mark join Deb and Professor Kast at the judges table for your MyndJack Radio Idol Top 8 as they sing from Dave's Worst Song List. Enjoy the Eargasmic Earwigs and Excrement during Worster Week!