11pm
Submitted by admin on Tue, 11/30/2010 - 00:48.
Submitted by admin on Tue, 11/16/2010 - 00:16.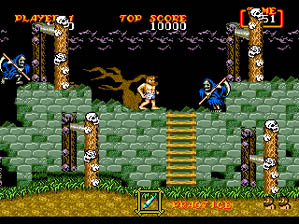 Chasing Ghouls and Ghost in your underpants has never been this much fun! Host Skeeter Sonic returns from an extended absence of playing World of Warcraft to break down the 10 hardest games to finish, Warzone goes off on the ridiculous, and MCS chimes in on having to battle to get his Black Ops game. All this plus a review of Fallout 3 New Vegas!
58:55 minutes (26.97 MB)
Submitted by admin on Mon, 10/25/2010 - 23:00.
Tonight on the Gamers Playpen, Skeeter starts the show off by talking about the top 10 video game mustaches, which was in the most recent issue of Game Informer. Then Fallout New Vegas is discussed yet again, but in a much different light this time. During the rantings by Myndrunner on FONV's bugs, which Skeeter defends admirably, the MIA MCS returns after a three month hiatus! And finally, A VERY biased article about WoW is discussed, much to the displeasure of Mr. Warzone.
58:52 minutes (26.95 MB)
Submitted by admin on Mon, 10/18/2010 - 23:33.
In this edition of the Gamers Playpen, a listener asks Skeeter to review Michael Jackson's Moonwalker. AGAIN After this craziness is put behind them, the guys discuss the upcoming masterpiece that is Fallout New Vegas.
58:55 minutes (26.97 MB)
Submitted by admin on Mon, 09/27/2010 - 23:37.
Sir Darryl joins the Gamers to talk about his motion sickness experiences playing the new Tony Hawk game on the XBox 360. Then, Host Skeeter Sonic lists the top 10 Games that define a man, and Myndrunner argues that it is sexist.
58:46 minutes (26.9 MB)
Submitted by admin on Mon, 09/20/2010 - 23:16.
The head of Concert Gorilla, Mr. TJ stops in to give us a chance to take a break from the video game world. Here in VA Beach, Virginia Concert Gorilla is hosting "Battle of the Bands" at Hangar 09 on Oct. 9th. The winner of the event gets to open for Saving Abel on Oct.
58:54 minutes (26.97 MB)
Submitted by admin on Mon, 08/30/2010 - 23:24.
Justin Slacker joins the crew. Mafia 2 gets put under the spot light. Kane and lynch 2 dog days gets a violent review. The crew desides what items should be thrown together in Dead Rising 2.
66:10 minutes (30.29 MB)
Submitted by admin on Mon, 08/16/2010 - 23:21.
Warzone helps us understand were World of warcraft is going. Alliance vs Horde to the next level. Myndrunner reveals his star wars secret. Sonic hates building his own lightsaber. Warhammer 40k:Space Marine going strong. What is a naruto? And to wrap things up...Video game turning movie and the switch.
44:29 minutes (20.37 MB)
Submitted by admin on Mon, 08/09/2010 - 23:03.
After a strange opening for the show the team goes deep into the girls g-spot to present tonights show. After hours of invading tall grass and bubbly holes the team breaks free to discuss tonights topic of interest. Vista Print gets a new add, Funny lines from portal, and the greatest game company gets broken down. Vavle corp.
58:47 minutes (26.92 MB)
Submitted by admin on Mon, 07/26/2010 - 23:43.
Warzone destroys the shows satellite dish, Myndrunner is missing, and we introduce The King (aka Justin). This Female special guest pokes fun at gaming and the team revisits the top ten worse after hearing the viewers emails. If you want to email this show send a email to Gamersplaypen@gmail.com Please title the subject "For Gamersplaypen". Why does everyone hate slippy, and the king defends him. WarZone owns a lot fo systems and loves the Wii.
59:01 minutes (27.02 MB)